We Accept Most Major PPOs!!
~The following is a list of all, but not limited too, accepted insurance companies that are
IN NETWORK~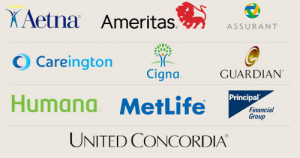 Many Insurance Providers provide updates for their subscribers via
social networks.  Click your company's link below to stay up to
date with any deals/offers your insurance company may post.
Ameritas—-Delta Dental—-Blue Cross Blue Shield—-Humana

Share Page