Dr. Paul Lukawski, D.D.S, is a native Chicagoan and has been practicing dentistry in Chicago and the surrounding communities since 1989. Dr. Lukawski received his Bachelors of Science degree from DePaul University in 1985, and his Doctorate in Dentistry from Loyola University of Chicago in 1989. His first office was located inChicago where he practiced for 12 years. (1991-2003).
Dr. Lukawski opened Prairie Dental, Ltd. In 2001. He then practiced in both Chicago and Plainfield for two years. He has been exclusively practicing in Plainfield since 2003, when he and his wife Ellen ( a nurse clinical specialist for Heartland Cardiology at Provena St. Joseph's Medical Center in Joliet, Illinois) made Plainfield their place of residence.
  Dr. Lukawski takes the time to listen to your concerns and explains all of your treatment options. He believes that patients are entitled to al of the information needed in order to make good choices about their oral health. This approach is based upon a personal commitment to the welfare of his patients.
Kim, our Office Manager, brings over 20 years of experience within the dental industry. Her professionalism and warm personality heightens the level of customer service to new and refreshing levels here at Prairie Dental, Ltd. Kim's broad understanding of dental technology, healthcare benefits, and treatment alternatives provide a wealth of knowledge for patients as they consider their oral health options. Her and her husband are proud parents of three wonderful children. She enjoys gardening, decorating, and camping.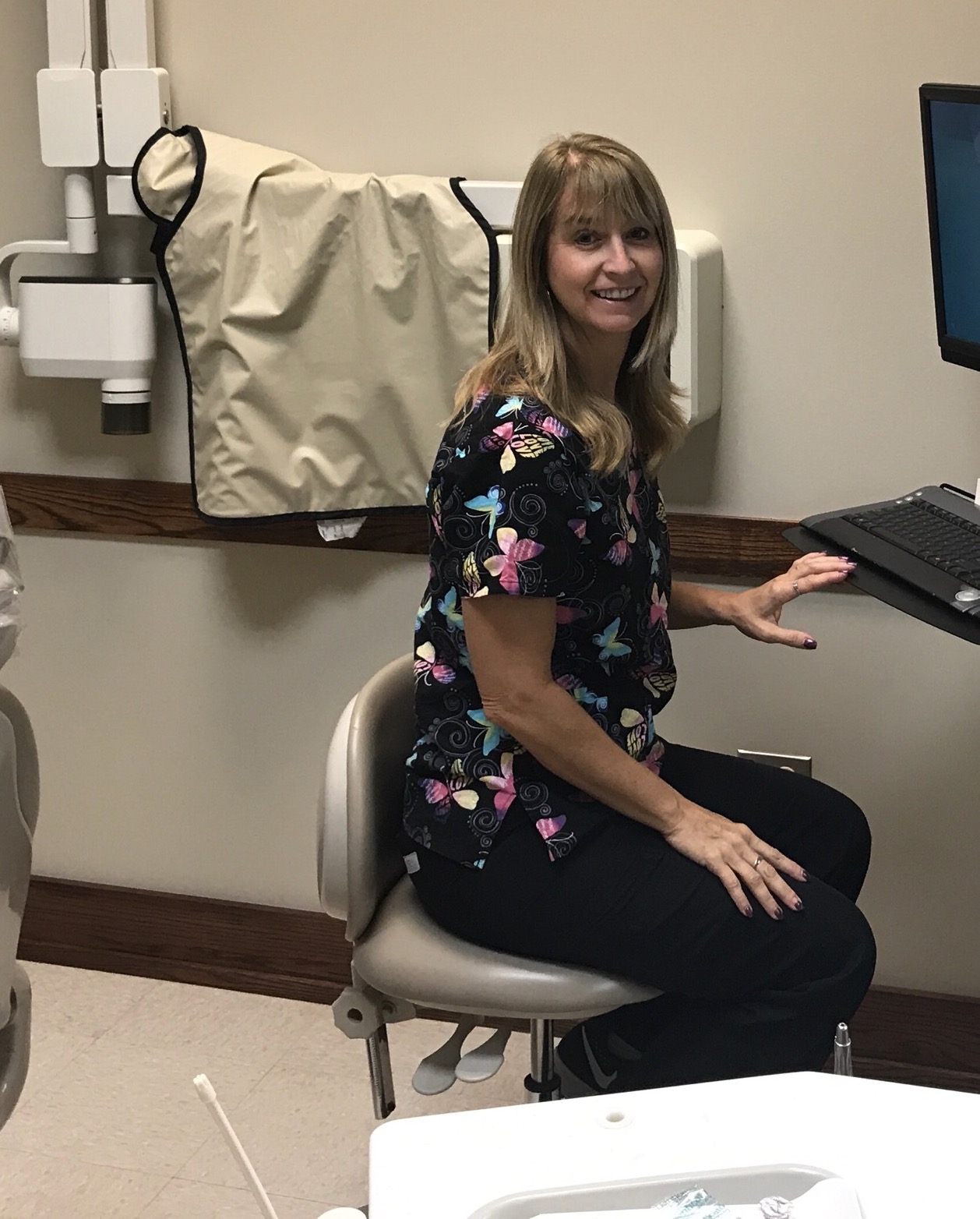 Sheree is one of our part-time Dental Hygienists who brings over 29 years of experience to our practice.  She is a valued member of our team, able to provide top-tier procedures to our patients.  She is certified in Local Anesthetic, Periodontal Therapy with the use of antimicrobial irrigation, Periodontal Laser Therapy, CPR, First Aid, and Nitrous Oxide Administration.  Sheree enjoys working closely with other staff members and patients to achieve improved oral health through outstanding dentistry. She strives to provide the highest quality of care, using techniques that are scientifically proven to provide results in collaboration with your homecare techniques.
In her free time, Sheree loves to travel with her daughter and cheer her on through her numerous ice skating competitions.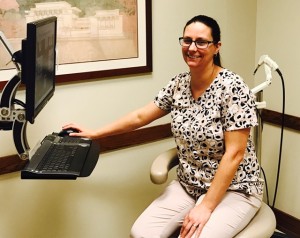 Natalie is our full-time dental assistant.  She brings over eight years of experience in the dental field.  This experience includes but is not limited to: digital x-rays, chair side bleaching, and extractions.  She is also certified in CPR, First  Aid, coronal polishing, and pit and fissure sealants.  When Natalie isn't at work she enjoys baking, volunteering in her community as a Girl Scout Troop Leader, and fishing and camping with her family. She is also an animal lover who's current residents include chickens, cats, dogs, fish, and a ferret.

Share Page